Find Your Perfect Fit: How to Choose Western Outfits for Your Body Type
Posted by KONICA SEHGAL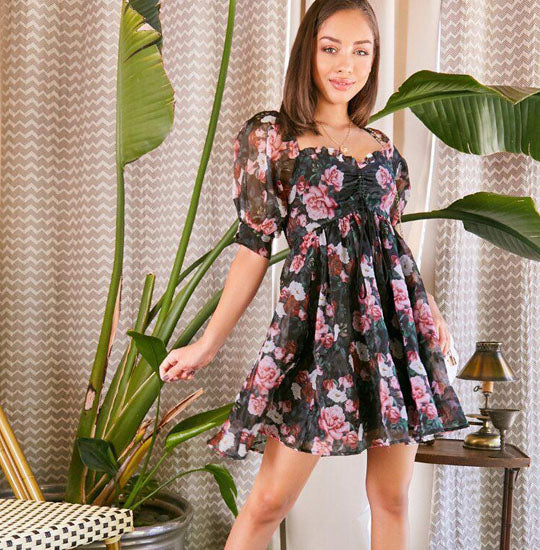 "From Hourglass to Inverted Triangle: Tips and Tricks for Flattering Your Figure and Feeling Confident in Western Wear!"
Choosing the right western outfits for your body type can be a daunting task, especially with so many different styles and trends out there. But fear not, as we're here to help you navigate through the fashion world and find the perfect outfits that will flatter your body type and make you feel confident and beautiful. Here are some tips on how to choose western outfits for your body type:
Identify Your Body Shape: The first step in choosing the right outfit is to identify your body shape. There are different body types such as hourglass, pear, apple, rectangle, and inverted triangle. Once you know your body type, you can then choose outfits that will accentuate your best features.

Highlight Your Best Features: Once you know your body shape, you can choose outfits that highlight your best features. For instance, if you have an hourglass figure, you can opt for bodycon dresses that hug your curves and accentuate your waist. If you have a pear-shaped body, you can choose A-line dresses that flare out at the bottom and balance out your hips.

Pay Attention to Fabric and Fit: Choosing the right fabric and fit is crucial when it comes to western outfits. Opt for fabrics that are comfortable and breathable, especially during the summer season. Make sure that the outfit fits well and doesn't feel too tight or too loose. It's also essential to pay attention to the length of the outfit, as this can make a significant difference in how it looks on your body.

Accessorize: Accessories can make or break an outfit, so make sure to choose the right accessories that complement your outfit and body type. For instance, if you have a long neck, you can wear a statement necklace to draw attention to it. If you have a pear-shaped body, you can wear statement earrings to draw attention to your upper body.

Experiment with Different Styles: Lastly, don't be afraid to experiment with different styles and trends. You never know what might look good on you unless you try it. You might be surprised to find that a style you never thought would suit you actually looks amazing on you.
In conclusion, choosing western outfits for your body type is all about knowing your body shape, highlighting your best features, paying attention to fabric and fit, accessorizing, and experimenting with different styles. So go ahead, have fun, and experiment with different outfits until you find the perfect ones that make you feel confident and beautiful!
Collection 2019
Sale 70% Off
Title for image