What to wear in summer season in India: A Guide to the Best Outfits
Posted by KONICA SEHGAL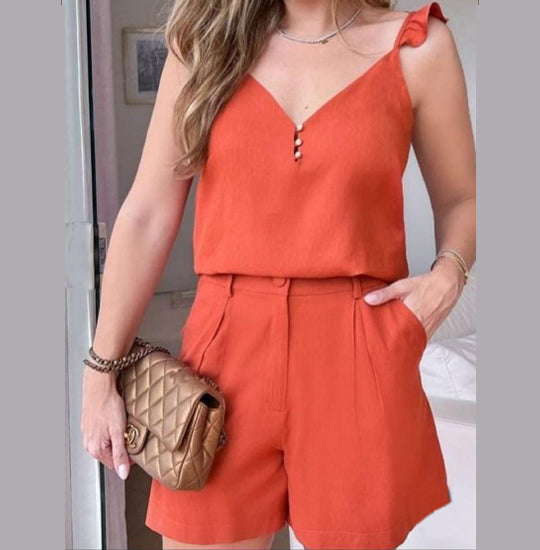 "Beat the Heat with Fit and Flare Dresses, Co-ord Sets, A-line Dresses"
Summer season in India can be quite harsh with soaring temperatures and high humidity levels. However, this doesn't mean that you can't look fashionable and comfortable at the same time. When it comes to dressing up in summer, it's all about choosing the right clothes that are both breathable and stylish. In this article, we will discuss some of the best summer outfits that you can wear in India, including fit and flare dresses, co-ord sets, and a-line dresses.
Fit and Flare Dresses: Fit and flare dresses are a popular choice for summers in India as they are flowy, comfortable, and airy. They are designed to fit snugly around the waist and flare out at the bottom, giving a feminine and flattering look. These dresses come in various lengths, patterns, and styles, making them versatile for different occasions. You can pair them with sandals or flats for a casual look, or dress them up with heels and statement jewelry for a formal event.
Co-ord Sets: Co-ord sets are a trendy and effortless option for summer dressing in India. These matching sets usually consist of a top and a bottom, either in the same print or color. They are perfect for those who don't want to spend too much time deciding what to wear. Co-ord sets come in various styles like crop tops and high-waisted skirts, shorts, or pants. They are comfortable and stylish, making them ideal for day or night events. You can complete the look with some chunky sneakers or platform sandals for a more contemporary look.
A-line Dresses: A-line dresses are a classic summer staple that never goes out of style. They are fitted at the top and flare out gradually from the waist, forming an 'A' shape. A-line dresses are available in a range of fabrics, patterns, and lengths, making them a versatile option for different body types and occasions. They can be paired with strappy sandals or wedges for a casual day look or dressed up with heels and a clutch for a more formal event.
In conclusion, the summer season in India can be challenging to dress for, but with the right clothes, you can look and feel comfortable and stylish. Fit and flare dresses, co-ord sets, and a-line dresses are some of the best options for summer dressing. So, go ahead and experiment with these styles and enjoy the sunny season in style!
Collection 2019
Sale 70% Off
Title for image